Johan Bruyneel
His twelve year professional cycling career was highlighted by two Tour de France stage wins (1993 & 1995), as well as a day in the Tour's coveted yellow jersey in 1995. That same year, he also placed 3rd overall in that other Grand Tour, the Vuelta a España. Other notable victories in his cycling career include the Grand Prix de Nations time trial, a stage in the Tour of Spain, The Tour de l'Avenir, GP Frankfurt, etc.
Johan's ability to observe, prepare and tactically implement strategies, coupled with his heart and determination, led him to be a respected bike rider in the pro-peloton, but more importantly paved the way for his future career as sports coach.
Johan Bruyneel's teams have won a record nine Tour de France overall victories. He directed Lance Armstrong to a record seven consecutive wins from 1999 to 2005. He also won two Tours de France overall victories with Contador, two Tours of Italy with Savoldelli, as well as two Tours of Spain with Contador and Heras.
Johan now runs his own sports marketing company 7evenplustwo.
Johan Museeuw
Also known as "The Lion of Flanders"
Recognized as the best classics rider of his generation, he has an impressive palmares.
World Champion 1996
3 times winner of Tour of Flanders
3 times winner of Paris-Roubaix
2 times Belgian Champion
Winner of 4 stages in Tour de France
Johan remains an avid bike rider nowadays and will be your unique "teammate" on your daily rides and a great story teller during dinner time.
Joaquín Peces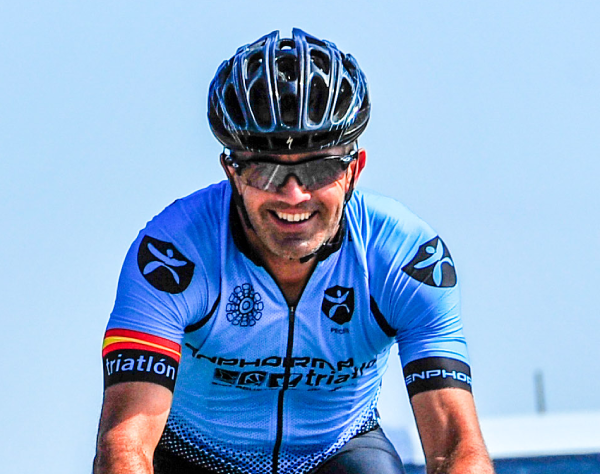 Organization and Operations Director
Graduate in INEF and Physiotherapist.
National Triathlon Coach. Spanish Triathlon and Duathlon Champion.
20 years of experience in the organization of sporting events and training of triathletes and runners.
Technical Director of Enphorma Triathlon and Enphorma Trail.
Operations Director of Enphorma, Ocio, Salud y Deporte SL.